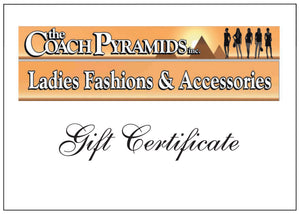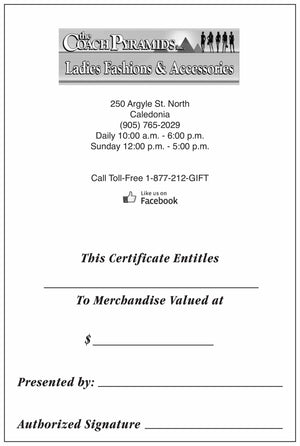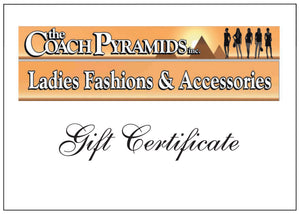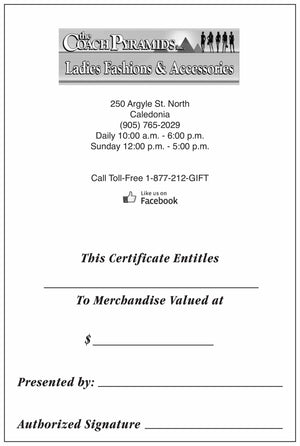 On Sale
Gift Certificate $200
Purchase a Coach Pyramids Gift Certificate!!!  It's the perfect Gift for your loved ones!!! 
We will complete the amount and you can personalize the Gift 

Certificate.  We can mail this to you for FREE or to whomever you would like to send a Gift Certificate!
Good for any merchandise at The Coach Pyramids and no time limit for use.